Each month we will feature a Q&A with a Buhl permanent staff member or student worker from the library.
Meet Barbra Munnell, Buhl Library Director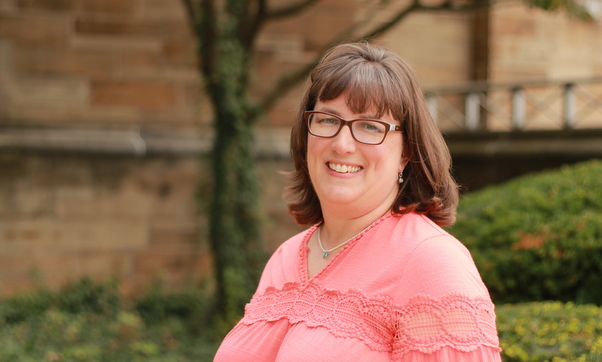 How long have you worked @ Buhl Library? Over 26 years. 20 years as Assistant Library Director, 6 as Director of Library Services, and I actually worked here when I was a student too!
Tell us a little about your educational background & work at GCC: I graduated from GCC in 1992 with a BA in Communication and Sociology. I received my Masters of Science in Library Science from Clarion University in 1994. I can mostly be found in my office which is located behind the check-out/reference desks. In addition to my duties as director, I select books for the collection (my favorite part of my job!). I also work at the reference desk anxiously awaiting questions from students.
Name 2 things that people might not know about you?
1.There are a few movies I can watch over and over again – Finding Nemo, Secretariat, Major League 1 & 2, and Shawshank Redemption.
2. I have been a part of the GCC community since 1988.